Why choose the PALE mattress
As comfortable and enveloping as an embrace, PALE is a Memory Foam mattress with 9 differentiated zones, enriched with a central layer of 2000 micro springs and covered with the unique THERMO SENSITIVE fabric.
PALE has been designed to offer the right support to everyone, of any size and weight!
Vanessa Ferrari, italian artistic gym World Champion, chose to sleep well

Our champion has chosen Pale!
Thermo Sensitive is designed to ensure high levels of comfort: it has a thermal fabric lining that retains body heat at its natural temperature.
Thermo Sensitive technology allows a very high amount of air (which is the best thermal insulator) to be trapped in its very low-density structure, leaving a pleasant feeling of well-being while maintaining a stable body temperature during sleep.
Pale truly is a very special mattress!
PALE is a project created with the aim of marketing a high quality, completely Made in Italy product on the international market at an affordable price.
Our research and development department has always been committed to finding innovative solutions. Armed with our industry know-how, we have created a mattress that stands out for its comfort, but which respects the most traditional craftsmanship.
PALE gives you all the time you would have lost researching and choosing your new mattress.
We have thought of everything, selecting the most innovative materials including memory foam, pocket micro springs and special quality fabrics. We have transformed them into a mattress with incredible comfort that adapts to your body and your way of sleeping.
We have over 30000 reviews!
Materasso davvero speciale
Ho acquistato da poco il materasso Pale, lo sto usando da poche notti ma per ora devo dire che sembra di essere in paradiso!
Spedizione veloce e assistenza ottima, molto disponibili. Sicuramente lo consiglierò ad amici e parenti.
Ottimo prodotto, ottima azienda
Roberta

Materasso TOP
Al Salone del Mobile a Milano ho fatto la fila per provarlo! Appena ti ci sdrai ti accorgi subito quanto sia diverso da tutti gli altri materassi.
Ovviamente acquistato e sono davvero molto soddisfatto! Anche mia moglie dice che è il TOP
Daniele Pivi

Materasso innovativo
Micromolle, Memory foam e tessuto termico..tutto in un unico materasso! Ci dormo da 2 settimane e mi sembra di essere rinato! Grazie Materasso Pale
Silvano

Col materasso Pale finalmente Riposo
Dopo 5 materassi (economici e di scarsa qualità!) cambiati in 2 anni io e la mia compagna abbiamo deciso di investire nell'acquisto di un materasso di ALTA qualità.
Avremmo dovuto farlo prima! Finalmente RIPOSIAMO!
Giorgio B.

Soddisfatta!
Lo uso solo qualche fine settimana e devo dire che è molto comodo è abbastanza rigido come piace a me o perlomeno Come sono abituata a dormire da sempre .
Mi ritengo soddisfatta dell'acquisto. Consiglierò sicuramente questo prodotto e questa azienda. Grazie
Alessandra

I miei genitori ringraziano
Il materasso è di ottima fattura, il rapporto qualità/prezzo è a dir poco ottimo. Arrivato in un doppio imballaggio, ha ripreso la sua forma originale neanche dopo 6 ore. L'ho comprato per i miei genitori che, dopo quasi 25 anni di materasso eminflex a molle, erano un po' titubanti sull'acquisto online. Ma dopo due giorni erano già entusiasti del nuovo materasso. Consiglio sicuramente il suo acquisto.

Bravi!!
E' un materasso che mi sento di consigliare soprattutto a chi, come me, ha imparato ad odiare i materassi in memory in cui si sprofonda. State tranquilli: questo materasso sarà rigido quanto basta permettendovi di dormire bene.
La qualità italiana si vede e si sente.
Olga

Semplicemente fantastico
Ottimo materasso ottimo il prezzo è comodità pazzesca il memory è veramente un prodotto fantastico spesa assolutamente da fare e da quando c'è questo materasso in casa si dorme veramente bene

10+
Comodo. Si dorme molto bene ed ho risolto anche i problemi di mal di schiena.
Consegna e imballo perfetto. Consigliato

Che materasso!
Io e mia moglie finalmente RIPOSIAMO! A saperlo lo avremmo acquistato prima invece di cambiare numerosi materassi senza mai trovare quello giusto!! Ottima qualità e complimenti alla serietà dell'azienda

Materasso perfetto!
Materasso perfetto, supera di gran lunga le mie aspettative. Comodo, durezza come volevo, srotolato dopo pranzo, la sera era già pronto all'uso. Assistenza perfetta, avevo sbagliato ad ordinare la misura, e in pochi giorni l'azienda ha effettuato lo scambio, seguendo attentamente ogni passaggio.
Grazie infinite

Consigliato!
Ottimo materasso ottimo il prezzo è comodità pazzesca il memory è veramente un prodotto fantastico spesa assolutamente da fare e da quando c'è questo materasso in casa si dorme veramente bene

Finalmente riposo!!!!
Ciao, materasso SUPER!!! Qualità TOP, spedizione rapida ottima assistenza! Consiglio

Un materasso davvero speciale
Il primo materasso con rivestimento termo sensibile in Italia l'ho acquistato io e ho fatto davvero un'ottima scelta! Non potevo acquistare materasso migliore. Comodo, accogliente e il tessuto termico è davvero fantastico per me che soffro da sempre il caldo. Ora non sudo più e non mi sveglio più bagnato fradicio! W Pale
Paolo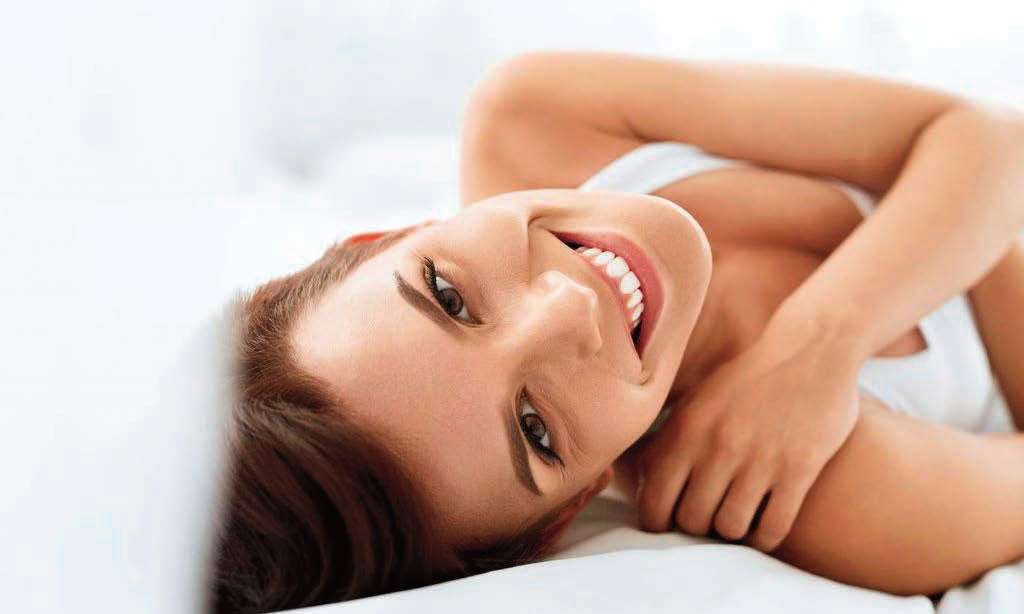 Yes! I want it now!

Buy PALE and start sleeping well!
Frequently asked questions about the Pale mattress
Where is Pale produced?
PALE, unlike most other similar products, is designed and manufactured completely in Italy.
Is Pale advised for those with back pain?
The structure of PALE with 9 different areas allows a correct distribution of body weight, avoiding pressure on the spine with consequent improvements in back health.
Do I have to turn the mattress over?
No need to turn it, the internal structure of PALE has been designed to guarantee being cool in summer and warm in winter without any need to turn it over.
Does Pale have anti-mite properties?
PALE is highly breathable and, thanks to this characteristic, limits the onset of mites, promoting well-being and healthy rest.
How long can I leave Pale in the box?
PALE materials are designed and certified for vacuum packing, however we advise you not to leave it packed for too long (not longer than a month) in order to prevent it taking too long to regain its original shape.
What are the most suitable bed bases for Pale?
PALE is suitable for any type of bed with a slatted frame, provided it is in good condition. Slats or frames that have worn away could damage your mattress, but above all compromise its performance. For Pale it is advisable to combine a slatted frame with more elastic slats that follow the movements of the mattress.
How long do I have to wait before sleeping on Pale?
The time required for PALE to return to its natural shape after unpacking is among the fastest in the category of vacuum packed mattresses thanks to the exclusive use of materials certified for vacuum packing.
How can I unpack PALE?
It is very important to unpack PALE correctly, completely avoiding the use of knives, scissors or cutters.
How can I clean Pale?
PALE is completely removable, the outer cover can be machine washed at a temperature of 30°.
The inner layers of the mattress should not be washed even with a sponge as this could ruin the materials.
We advise you to observe some good practices for the hygiene of your mattress:
Ventilate your room every morning to expose your mattress to fresh air and light.
Use the vacuum cleaner on your bed to prevent dust deposits.
Wash the covers regularly.
Never place the mattress on an unventilated support.